IKEA to start purchasing from Jordan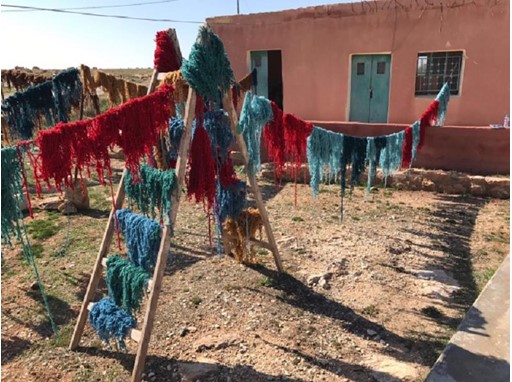 In November 2016, IKEA decided that we will start purchasing from Jordan through our Social Entrepreneurs initiative, creating livelihood for refugees and locals.
The situation in Syria is a major tragedy of our time, and Jordan has taken a great responsibility in hosting Syrian refugees. IKEA decided to look into how we can contribute in supporting Jordan's journey in integrating refugees with locals in the labour market through creating jobs.
In November 2016, after one of our visits to Jordan, IKEA decided that we will start purchasing from Jordan. To start with, we will be partnering with local social enterprises/foundations focusing on women and we are currently working to get this up and running. The business we are looking at are within the textile and rugs segment.
Social Entrepreneurs is a new way of doing business which IKEA established in 2012. We create partnerships with businesses across the world that focus on partnering with enterprises benefitting social issues and creating lasting change in their communities through livelihood. By creating these partnerships IKEA has the opportunity to work against poverty, improve gender empowerment, healthcare or human rights, education or employment and support long term sustainable change.
Initially these products will be sold in the Middle East Retail countries, as Jordan already has Trade free agreements with these countries. The ambition is to have products from Jordan in our range during 2019.
Contacts
IKEA Range and Supply

Product Development, Design, Production and Supply

Sweden

Ikea.rangesupply.media@ikea.com

+46 732 321300