Cutting down assembly time by half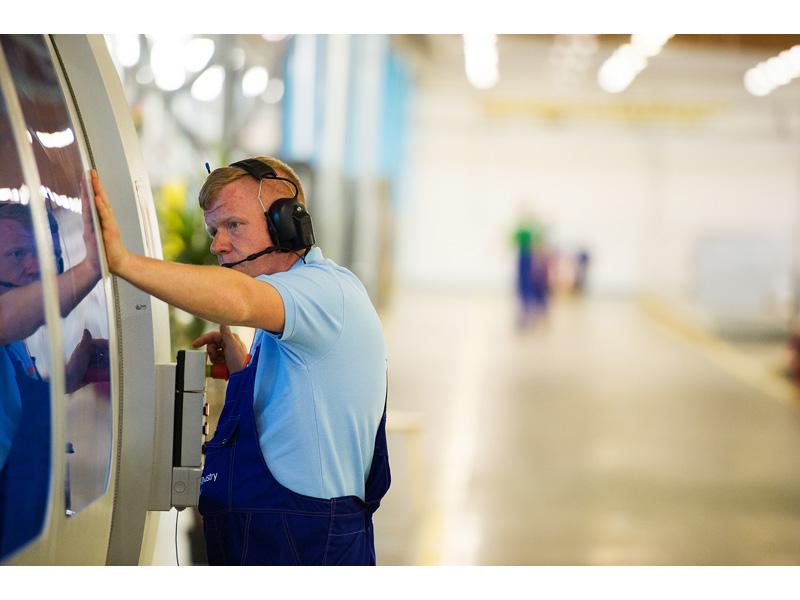 At IKEA, innovation arises from teamwork. It involves a lot of people from different competency areas working together on our suppliers' factory floor. This was especially true during the process leading to one of our most recent invention; the wedge dowel.

"When I was a child we were out all day making tree houses, but my children spend most of their time in front of the computer or on their phones. If we're going to sell furniture to them in the future, we have to make it easier to assemble IKEA products," says Jan-Anders Hansson, in charge of technical investments at IKEA Industry.

The innovation process behind the wedge dowel started with two main needs: Firstly, to simplify the assembly process to make it more fun and easy; secondly, to make machine-made furniture more beautiful by removing visible fittings.
The wedge dowel is a small plastic or wooden fitting with milled grooves all around, which looks much like a threaded screw. It clicks into pre-drilled holes, making screws and tools unnecessary and lowering the assembly time for a piece of furniture by 50 to 80%.

The patented wedge dowel was developed by three engineers working in the IKEA prototype lab in Älmhult; Anders Eriksson, Benny Andersson and Göran Sjöstedt.
"The first wedge dowel was born ten years ago, when our prototype engineers made a trestle with less fittings and better stability than the existing ones. But nothing happened until we found somebody who believed in the idea. Innovation depends on bringing together people who share a vision and working hard together, says Christer Collin, former project leader of Project Enjoyable Assembling Experience at IKEA.

Two people who believed in the wedge dowel were the designers Knut and Marianne Hagberg. They started designing products using the new fitting solution. Another person who became intrigued by the idea was Jan-Anders Hansson at IKEA Industry. He decided to invest in new machinery in order to apply the wedge dowel to more products on a large scale. Still, it took several years from decision to industrialisation. One of the challenges was that the wedge dowel demands a higher precision from the manufacturer.

"We had to adapt our production from an error margin of 0.5 mm to 0.2 mm. To reach such precision we had to develop new industrial solutions. This required heavy investments in new machinery, optical monitoring systems and employee trainings. All in all it took us almost three years to adapt our industry to the wedge dowel," says Jan-Anders Hansson.

In 2013, the first machine-made wedge dowel fitting solution reached the market. It was used to assemble TROMVIK cabinets and chest of drawers sold in Belgium and Poland. Since then, it has been developed and applied to several other products, for instance VALJE cubes, REGISSÖR cabinets, TINGBY tables and LISABO tables.

To simplify the assembly process is a long term mission. IKEA continuously develops new solutions and improves existing ones.
The wedge dowel used to make the LISABO table is an example of an existing solution that has been further developed. The LISABO wedge dowel has been reshaped and comes attached to the table legs. The legs are inserted into holes on the table-top and locked.

The LISABO tables are made by our supplier IKEA Industry Lubawa. Mass-production of LISABO was made possible through their investments in new machinery and employee trainings. The investments accelerated the production efficiency by 3500%, going from one table every seventh minute to five tables per minute.

"Thanks to the wedge dowel, skills levels in IKEA Industry have increased and our employees feel more proud. We play in a higher manufacturing division with the wedge dowel," says Jan-Anders Hansson.


Contacts
IKEA Range and Supply

Product Development, Design, Production and Supply

Sweden

pressoffice.rangesupply@inter.ikea.com

+46 732 321300
More From How We Work
SUBSCRIBE TO RSS FEED
XML