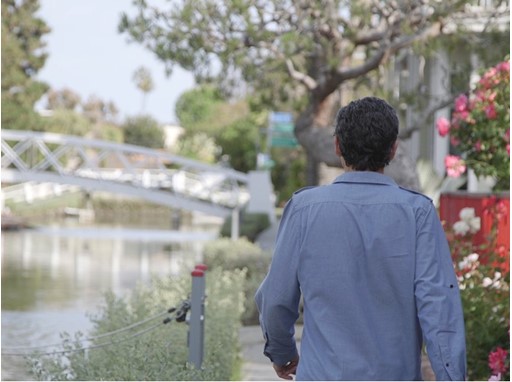 Air pollution is a global issue, and particularly problematic in mega cities. At IKEA, we are committed to actively reducing air pollutants and enabling people to purify the air in their homes. We know that there is no single solution to solve air pollution and we are always in search of new ways to contribute to a world of clean air.
According to the World Health Organization (WHO), air pollution is the single largest environmental health risk, with 90% of people worldwide breathing polluted air. Air pollution is a leading cause of heart disease, stroke, respiratory disease and cancer. Additional scientific evidence is now emerging linking air pollution to reduced cognitive development, dementia, diabetes, and low birth weight. Approximately 4.2 million people per year are killed prematurely from outdoor air pollution. Indoor pollution causes about a further 3.8 million deaths.
"We work in a number of ways to inspire and enable people to live a better life within the limits of the planet. Giving people access to clean air is a priority," says Alexandra Audrey Galef, development leader within sustainability at IKEA Range & Supply.
In 2018, IKEA conducted a Clean Air Survey to better understand how people around the world relate to air pollution and how it affects their daily life. We discovered that most people underestimate the threat of air pollution. We also found a general preconception that air pollution happens outside, rather than inside. Since then, we've been on a journey to increase awareness about air pollution as well as developing solutions that reduce air pollution.
We work long term for positive change, focusing on the root-cause and not only treating the symptoms. Our business set-up allows us to make investments for the future in things like new technologies, innovative materials, and ways of generating clean energy in our value chain. The journey is on-going, but we have already made some impactful changes, such as:
In November 2018, we launched the Better Air Now! Initiative, aiming to turn rice straw - a rice harvesting residue that is traditionally burned and contributes heavily to air pollution – into a new renewable material source for IKEA products. The ambition is to create a model for how to reduce air pollution that could be replicated in other mega cities.

The future of improving indoor air pollution is to clean air inside people's homes. IKEA is developing products, for instance the GUNRID air purifying curtain,

to enable people to improve their indoor air and join us to contribute to a better world of clean air.

Air pollution from home delivery is expected to increase significantly in the next years. To tackle this, our biggest franchisee, INGKA Group, rolled out a major strategy 2017, aiming to achieve zero emissions from home deliveries by 2025. In September this year, they committed to zero emissions targets for home delivery in five major cities by 2020. As of January 2019, INGKA has already achieved the zero emissions target for Shanghai, a year ahead of schedule.

Climate change and outdoor air pollution share the same main source problem – the burning of fossil fuels. They also share many solutions: transitioning to cleaner renewable energy, increasing energy efficiency, and reducing emissions from the entire value chain. IKEA is committed to becoming climate positive by 2030, while growing the IKEA business. Phasing out oil and coal in production is an important step to realise the climate positive commitments which will also improve air quality and health. IKEA has announced a goal to phase out all coal and oil used on site in production where feasible by 2025.

Over the last few years, we've phased out chemicals that are suspected of being harmful or causing allergic reactions. Our product specifications also include strict limits on emissions of chemicals and volatile organic compounds that cause indoor air pollution. Our biggest push has been with formaldehydes. The IKEA limit value is well below the European limit level for individual wood-based materials. Our vision is that formaldehyde emission levels in wood based products will be reduced to the same level as natural wood.

We encourage and enable our suppliers to become more energy efficient and transition to cleaner sources of energy. Our supplier code of conduct, IWAY, ensures that all suppliers are meeting local legislative limits on air emissions, and in the future we will promote the monitoring and active reduction of certain air pollutant emissions.

Most IKEA products have been on a journey from supplier, to distribution centre and finally to the store. While we don't own these fleets, transport service providers have to abide to IWAY and reach sustainability targets - for instance only trucks

that fulfil the national engine emissions standards of 10 years old or less may be used

. IKEA Transport has been calculating its total annual air pollution emissions since 2016, and is exploring setting reduction targets.

We support the International Maritime Organization's (IMO) voluntary sulphur cap requirement that will come into force in 2020, since it will have a positive impact on the air (http://blogs.platts.com/2017/09/28/shipping-sulfur-cap-conversation-imo/). For the same reason, we also support the Arctic Commitment (http://www.hfofreearctic.org/en/front-page/).
Because a large amount of indoor air pollution comes from burning fuel to cook, we work to replace ceramic- and gas hobs with induction hobs in in all price levels so that more people understand the benefits of induction and can afford it.
Contacts
IKEA Range and Supply

Product Development, Design, Production and Supply

Sweden

pressoffice.rangesupply@inter.ikea.com

+46 732 321300
More From About Us
SUBSCRIBE TO RSS FEED
XML