Martin van Dam, CFO of Inter IKEA Group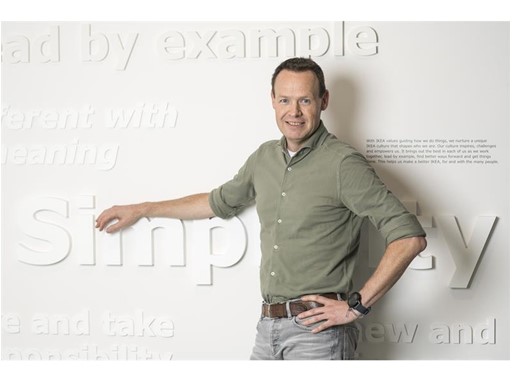 Martin van Dam started his finance career in 1989 at Ernst & Young (today EY) in the Assurance practise, while completing his audit & accounting studies. After 21 years in international audit and advisory assignments, of which 2 years in Melbourne, Australia, he started his IKEA journey in the field of Risk Management & Compliance and later led various Finance & Controlling functions. In November 2015, Martin joined Inter IKEA Systems BV as CFO to prepare for a new structure to combine the franchisor responsibilities with the newly acquired range & supply and industry businesses. He now holds the CFO role for Inter IKEA Group and leads the finance, risk, legal and compliance activities of the Group. 
 
Martin is Dutch. He is married and has a son and a daughter in their teens. Martin has an education in Finance combined with a Dutch CPA title. 
 
Contacts
Inter IKEA Group and Inter IKEA Systems

IKEA Franchising

Netherlands

media.franchisor@inter.ikea.com

+31-62 124 0618
More From About Us
SUBSCRIBE TO RSS FEED
XML