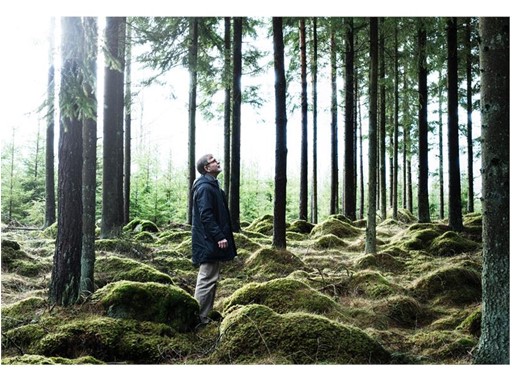 Wood is the material most associated with our IKEA brand and is an essential part of our design heritage. It is an excellent material from a design, quality and environmental perspective provided that it comes from responsibly managed forests.
At IKEA, we love wood, and we love forests. In FY19, we used approximately 21 Million m3 of roundwood, which is close to 1% of the world's industrial roundwood production. Wood is a beautiful, renewable and recyclable material, with 60% of our sales connected to wood-based products. We design our products to make smart use of the material, using the wood in ways which both minimises waste and optimises the material to make more products from less material. As a large user of wood, sourcing from over 50 countries, the IKEA business can have a significant impact on the world's forests and the timber industry. Therefore, we have the ability – and responsibility – to influence not only how the wood is sourced but also how the forests are managed.
Forests are vital for life on Earth. If managed responsibly, they can supply wood and food, while regulating the climate and providing homes for biodiverse species. However, the world's forests are experiencing increased pressure from the expansion of agriculture, unsustainable logging and the increasing development of infrastructure. At IKEA, we place responsible forest management at the core of our business – working to eliminate forest degradation and deforestation and promote its importance beyond our own wood supply chain. This is what we call being Forest Positive.
Our Goal
For many years we have worked with others to increase the supply of wood from responsibly managed forests, and our company is one of the founding members of the Forest Stewardship Council® (FSC®). We are working to secure that by the end of 2020 all our wood will come from more sustainable sources. At the end of 2019, approximately 97% of the wood used in IKEA products was from more sustainable sources currently defined as FSC certified or recycled wood. We are working to close the gap on the remaining 3%. This wood still meets our minimum requirements as we ensure that it does not come from, for example, illegally harvested forests, areas with social conflict or forests with high conservation values. We require all suppliers to have procedures in place to implement our requirements throughout their operations and supply chains, and they must be able to track the origin of their wood-based materials.
All of the wood used in IKEA products is sourced in compliance with the Forestry Section of the IKEA IWAY Standard, our Supplier Code of Conduct. It sets out the minimum environmental and social standards expected from our suppliers, including compliance with local laws.
For the countries where there are challenges with responsible forest management or where there has been a history of bad forestry practice, we secured 100% of wood from more sustainable sources in 2017.
Wood Supply and Forestry teams working across the globe are responsible for ensuring that all wood sourced in IKEA products is firstly sourced in a responsible way and then optimised in the best way throughout our supply chain. If a supplier does not meet the basic IKEA requirements deliveries to IKEA will be suspended until compliance is reached. If compliance is not achieved, we will terminate our business with the supplier as it is crucial we do not compromise our values.
Why FSC
At IKEA, we believe FSC is currently the most credible forest certification available. The certification covers much more than just logging practices – it also accounts for the social and economic well-being of workers and local communities depending on the forest, environmental matters, transparency and inclusiveness in decision making. The FSC certification aims to ensure balanced, equal voting, cooperation between social, environmental and economic stakeholders. The chain of custody system ensures that the wood meets the requirements of the certification from the forest to the final product. FSC requirements vary from country to country depending on the type of forest, local conditions and stakeholder interests. However, they are all based on internationally recognised principles for responsible forest management.
Partnerships
Being Forest Positive is about going beyond our needs for the wood we use in our products. Together with partners such as WWF, Rainforest Alliance, Kew Royal Botanic Gardens and others, we work on projects which promote the importance of responsible forestry methods to make it an industry norm.
Working together with WWF, we have protected areas and improved forest management practices across Europe and Asia, resulting in an increased FSC-certified forest area equivalent to the size of Germany. To learn more about the ongoing work of the partnership, read our latest report
here
.
At IKEA, we believe that to make a difference for the world's forests, through advancing responsible forest management, we can accomplish more by working together with others than by working alone. We welcome reports and findings by NGOs and take them very seriously.  A new report raises allegations connected to our Ukrainian timber supply. We have immediately requested an independent audit of our wood supply chain in Ukraine. For more information, see
here
.
When we encounter any information that suggests wood which does not meet our requirements has entered, or is at risk of entering our supply chain, we take immediate action.
Contacts
IKEA Range and Supply

Product Development, Design, Production and Supply

Sweden

pressoffice.rangesupply@inter.ikea.com

+46 732 321300
More From About Us
SUBSCRIBE TO RSS FEED
XML