Our view on furniture tip-over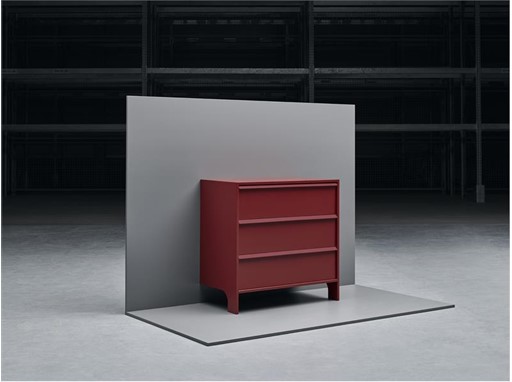 Tip-over incidents remain a serious safety issue for the entire home furnishings industry. IKEA wants to work with our customers, governments, consumer advocates and the whole of industry to minimize this risk. IKEA welcomes action to advance progress on furniture stability, including introduction of a mandatory rule in the United States. 
Statistics published by the U.S. Consumer Product Safety Commission (CPSC) shows that industry, legislators and consumers still have a way to go in safeguarding children. "IKEA is committed to helping move the entire industry ahead on this topic. We are heavily investing in innovation, product development and testing, leading to innovative solutions, to further increase user friendliness and enhance safe use. But we can't, nor do we think it's wise to, do this alone," says Vladimir Brajkovic, Head of Range and Product Engineering at IKEA Range & Supply.
That is why IKEA welcomes actions in the U.S. Congress to address this topic, including the introduction of the Stop Tip-Overs of Unstable, Risky Dressers on Youth (STURDY) Act, which calls on the CPSC to set mandatory stability requirements for clothing storage furniture sold in the United States.
IKEA continues to believe that tip-over injuries and deaths are preventable when dressers are properly attached to the wall. At the same time, there is a need to clarify and strengthen today's recommended requirements in the U.S. IKEA supports a mandatory rule in the U.S., guided by incident data and child behaviour, to speed up this process.
"We welcome Congress's sustained efforts to drive action toward reducing the risks of furniture tip-over. With some clarifications, we believe the STURDY Act could serve as an important path to rapidly develop a mandatory rule," says Vladimir.
To ensure this legislation meets its potential, IKEA encourages U.S. policy-makers to take the following under consideration: 
Scope: As introduced, the scope of the STURDY Act leaves the door open to broad and unclear interpretation. We encourage revision of the bill to target and set relevant and replicable testing requirements for specific free-standing and movable product groups. Chests, dressers and bureaus are known to cause 98% of children's fatal incidents. With a focus on these product groups, we believe testing methods can be more relevant and properly strengthened. 
Innovations:  Today's testing methods don't recognize that built-in innovations can provide an as-safe or safer alternative to increased weight for stability. If testing methods continue to rely on weight alone, there is risk that research and development stalls. IKEA encourages policy-makers to ensure rigorous, yet relevant, test methods recognize the built-in functions of existing and future innovations.
Contacts
IKEA Range and Supply

Product Development, Design, Production and Supply

Sweden

pressoffice.rangesupply@inter.ikea.com

+46 732 321300
More From About Us
SUBSCRIBE TO RSS FEED
XML