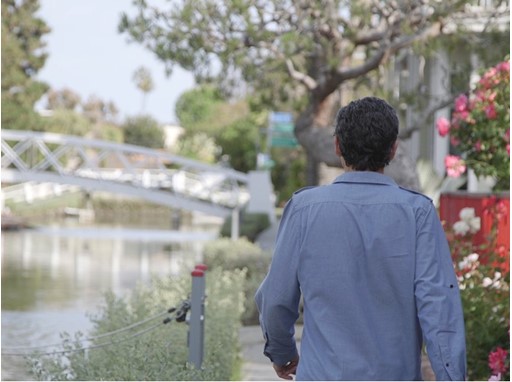 At IKEA, we want to contribute to better air in people's everyday life. For a number of years, we've been reducing air pollution from our own operations by phasing out hazardous chemicals and tackling greenhouse gas emissions. The journey is on-going and we're always in the search of new solutions to give people access to clean air and help raise awareness around air pollution.

According to the World Health Organization (WHO), air pollution is the single largest environmental health risk, estimated to kill 1 in 8 people globally, due to heart disease, stroke, respiratory disease and cancer. Approximately 3 million people per year are killed prematurely from outdoor air pollution. Indoor pollution causes about a further 4.3 million deaths.
"In some places in the world, pollution is five times higher inside than outside. Air pollution isn't just a problem for less developed countries: it's a problem for big cities in general. It is a very complex issue to deal with because it is invisible," says Nanette Weisdal, development leader within sustainability at IKEA Range & Supply.
IKEA works in a number of different ways so that everyone can live a better, healthier life in their homes. Giving people access to clean air is a priority. The journey is on-going, but we have already made some impactful changes, such as:
Over the last few years, we've phased out chemicals that are suspected of being harmful or causing allergic reactions. Our biggest push has been with formaldehydes. The IKEA limit value is well below the European limit level for individual wood-based materials. Our vision is that formaldehyde emission levels in wood based products will be reduced to the same level as natural wood.


We encourage and enable our suppliers to become more energy efficient and reduce their greenhouse gas emissions by working closely with them to monitor and improve their performance. Our supplier code of conduct, IWAY, contains targets relating to air quality such as monitoring and improving air quality at the workplace, and handling chemicals and waste in a way that prevents emissions to air. In the next few years, we aim to add the reduction of air pollutants like SO2 and ozone to IWAY.


Most IKEA products have been on a journey from supplier, to distribution centre and finally to the store. While we don't own these fleets, transport service providers have to abide to IWAY and reach sustainability targets - for instance only trucks that fulfil the national engine emissions standards of 10 years old or less may be used. New data tools are being introduced which will give us a clearer idea about how much pollution transportation is producing, so that we can tackle the issue.


We also look for transport service providers who are innovating with alternative fuels. All transport undertaken in Sweden and Norway is fuelled by hydrogenated vegetable oil, which not only reduces greenhouse gas emissions by 85 percent compared to diesel, but also significantly reduces air emissions such as sulphur oxides, nitrogen oxides and particulate matter. In China some of our short distance transport run on used cooking oil that's been converted into biofuel.


We support the International Maritime Organization's (IMO) voluntary sulphur cap requirement that will come into force in 2020, since it will have a positive impact on the air. For the same reason, we also support the Arctic Commitment.


Air pollution from home delivery is expected to increase significantly in the next years. To tackle this, our biggest franchisee, INGKA Group, rolled out a major strategy 2017, aiming to transition to electric vehicles or other zero emission transport options for customer deliveries and services.


Because a large amount of indoor air pollution comes from burning fuel to cook, we work to replace ceramic- and gas hobs with induction hobs in in all price levels so that more people understand the benefits of induction and can afford it.


The future of improving indoor air pollution is to clean air inside people's homes. Research is in its early stages, but we're collaborating with innovators to find new solutuons.
Contacts
IKEA Range and Supply

Product Development, Design, Production and Supply

Sweden

pressoffice.rangesupply@ikea.com

+46 732 321300