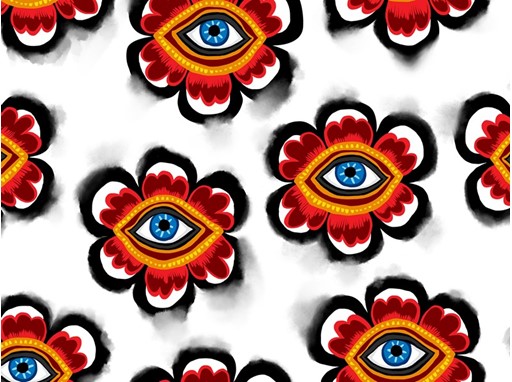 STUNSIG TURNS ORDINARY PRODUCTS INTO SOMETHING EXTRAORDINARY WITH ITS UNIQUE, DARING PRINTS
IKEA hand-picked six
talented artists and designers
to create the new STUNSIG limited collection of unique prints applied using different techniques to selected IKEA products, such as cushions, quilt covers, boxes and porcelain. These "works of art" show a more daring side of IKEA and appeal to people's desire for individuality.
"We've done this because we know that there is a need and a craving for prints, patterns and colours applied to different products that are more unique, that stand out from the crowd," says Henrik Most, creative leader for the upcoming collection. "Individuality is in the forefront. People don't want what their neighbor has. They want something that is different, that has attitude and is contemporary.
One-of-a-kind designs for everyday life
The six artists and designers bring fashion photography, digital couture, cartoon, hand drawings and collages to this limited collection. Henrik describes the products in STUNSIG as "collectibles" or small art pieces that make a big difference with small means.
"This collection consists of, what I would say, really rare, different, daring and fashionable prints, patterns and colour compositions," he says. "It's very different artistic expressions that go into this collection, and they're all applied to what I would call almost basic products, turning these sometimes ordinary products into something extraordinary."
More unique, more fun, more rare and more daring
IKEA hopes the items currently being developed in the collection will appeal to those who are curious about fashionable, cutting-edge design and that they will find something that suits their personality and their lifestyles, and be a source of daily inspiration.
"Prints, patterns and colour compositions stimulate our creative mind. Being strong, poetic, fun or edgy, prints can make us laugh, wonder, be amazed, or make us dream," he says.



STUNSIG collection
Limited edition
Launch June 17


Designers
Frederique Vernillet
Malcolm Stuart
Pinar & Viola
Steven Harrington
Team Hawaii
Tilde Bay
Contacts
IKEA Range and Supply

Product Development, Design, Production and Supply

Sweden

pressoffice.rangesupply@inter.ikea.com

+46 732 321300
More From About Us
SUBSCRIBE TO RSS FEED
XML