Time to challenge the traditional solutions for comfort in the home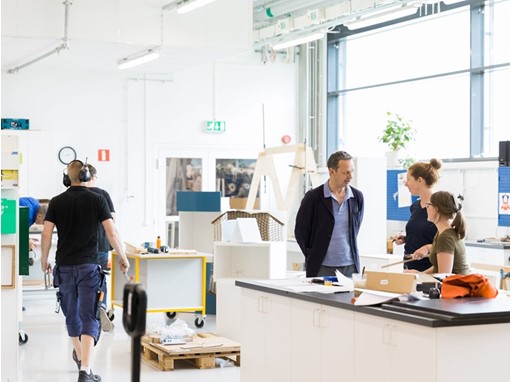 IKEA has teamed up with designer Tom Dixon to redefine what comfortable seating means for the modern home. 
Product development at IKEA is always based on the understanding of the changing needs of people's lives. We know that our homes, and how we live in them, are constantly changing.
One of the biggest shifts that's happening now, is that more and more people are living in less and less space, which makes the boundaries within the home move and dissolve. For many, the living room is now a place to eat, drink, relax and socialise - togethe, or apart through technology.
New ways of living means that we at IKEA need to rethink and redefine the products we use at home.
- We can see big changes in how the space in our homes is becoming more fluid and we are exploring what this means for both the design and production of furniture, says Marcus Engman, Design Manager at IKEA
For this time around we invited designer Tom Dixon, who is the perfect partner for this, well known for his award winning design, but also an expert in production and manufacturing.

-  We are in the midst of a huge revolution in how people create, manufacture and consume – the furniture business has been slow to respond to the opportunities, but now is an amazing time to experiment in new ways of working. In this case in a fresh collaboration directly with the consumer, industry and global experts, says Tom Dixon 

This project is not only about design, but equally about exploring materials and challenging traditional ways of production to redefine the concept of comfort.
- Our immediate focus is on seating solutions. This may seem simple but not only do we intend to build a system that makes it possible to create versatile furniture for modern living we are going to do it in a way that will have implications for the way that many products are made in the future, says Marcus Engman.
The collaboration between IKEA and Tom Dixon will launch in August 2017.
Contacts
IKEA Range and Supply

Product Development, Design, Production and Supply

Sweden

pressoffice.rangesupply@inter.ikea.com

+46 732 321300
More From About Us
SUBSCRIBE TO RSS FEED
XML