Torbjörn Lööf, CEO of Inter IKEA Group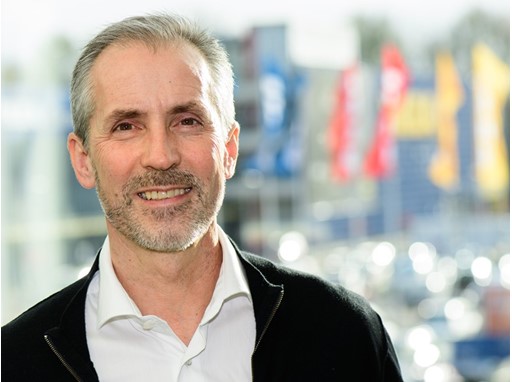 Torbjörn Lööf started his IKEA journey as Purchaser within IKEA Engineering in 1989. Over the years Torbjörn has held a number of leading positions and roles in different areas of the IKEA business including Managing Director of IKEA Trading Services Italy Srl, Product Developer and Business Area Manager at IKEA of Sweden AB, which sets and designs the global IKEA product range. Prior to joining Inter IKEA Systems, Torbjörn led the development of the IKEA offer and the IKEA supply chain as the Managing Director at IKEA of Sweden AB. In September 2013, Torbjörn joined Inter IKEA Systems B.V. as CEO and in May 2015 he also took on the role as CEO for the Inter IKEA Group. Today Torbjörn is the CEO of Inter IKEA Group, which includes three core businesses (franchise, range & supply and industry) and leads the long-term development of the IKEA franchise system.


Torbjörn has Swedish and Italian origins and was raised in Pjätteryd, a small village outside Älmhult, in south of Sweden. He has three grown-up sons and lives in the Netherlands with his wife. Torbjörn has an education in Technical Industry and Fundamentals of Finance at MCE.


Contacts
Inter IKEA Group and Inter IKEA Systems

IKEA Franchising

Netherlands

media.franchisor@inter.ikea.com

+31-62 124 0618
More From About Us
SUBSCRIBE TO RSS FEED
XML