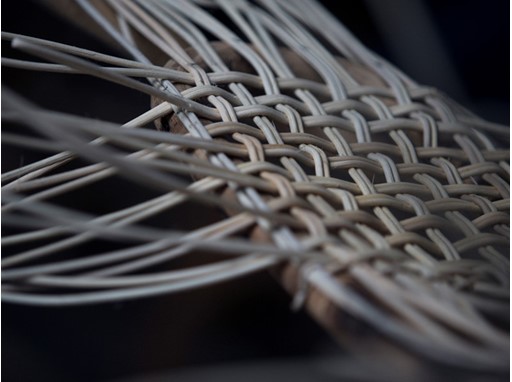 Dutch designer Piet Hein Eek and IKEA collaborate on a limited collection inspired by Indonesian craftmanship.
The first of more collaborative projects to come with Dutch designer Piet Hein Eek, JASSA is an eclectic collection that celebrates the beautiful traditions of craftsmanship in Indonesia and Vietnam through a mixture of natural fibres
and batik-inspired textiles.
JASSA is "unique and familiar at the same time," says Karin Gustavsson, creative leader for the upcoming collection. JASSA will include furniture and baskets made from rattan, bamboo, seagrass and water hyacinth, as well as ceramics and textiles, designed by Iina Vuorivirta, Nike Karlsson and Paulin Machado, together with Piet.
Piet Hein Eek and IKEA: An exciting combination
Piet, who is known for his focus on sustainable material consumption and creating unique designs from unexpected materials, was a perfect fit for the project — and IKEA. "It was Piet's focus on working efficiently with materials, production techniques and craft that made us realize the common ground we work on when designing products," Karin says.
And while there was plenty of common ground, there was also plenty of opportunity for both sides to inspire and learn from each other.
"Designing for IKEA is almost the opposite of what I normally do," Piet says. "Luckily, the rational approach in both processes, both for small and large quantities, are the same – one has to think about efficiency in every aspect.
All of a sudden it's possible to make products with the same mentality and attitude, for a bigger audience."
Uniquely made by people using natural materials
The choice of material and traditional techniques give each product a raw, unique look.
"The beauty of the unpolished, imperfect and bare material is a stable roof covering the entire collection," designer Iina Vuorivirta says, adding that the marks from the makers' hands can be felt in the ceramic pieces in the collection. "I really wanted to highlight the beauty of the bare clay and the art of forming by hand."
Traditional craftsmanship is a common thread running through the collection. When designing the baskets, Iina spent one week in Vietnam learning weaving techniques. "There was an incredible amount of knowledge that those weavers had in their hands and fingertips," she says. "To be able to go there and see that was incredible. Without any common language, we still found our way to build the forms."
Plus pops of colour with textiles
After Vietnam, the team continued their work in Indonesia, designing more furniture and a colourful collection of textiles inspired by Indonesian batik and ikat patterns. Designer Paulin Machado interpreted these traditional Javanese dyeing techniques in a Scandinavian way for a vibrant mix of textiles that complement the rustic nature of the furniture in the collection.
It's a truly international collection with bohemian touches that will make it the perfect way to celebrate summer.
JASSA collection
Limited edition
Launch March 17
Designers
Iina Vuorivirta
Nike Karlsson
Paulin Machado
Piet Hein Eek
Contacts
IKEA Range and Supply

Product Development, Design, Production and Supply

Sweden

pressoffice.rangesupply@inter.ikea.com

+46 732 321300
More From Democratic Design Days 2016
SUBSCRIBE TO RSS FEED
XML