IKEA at COP25 – The first week at the world's biggest conference to tackle climate change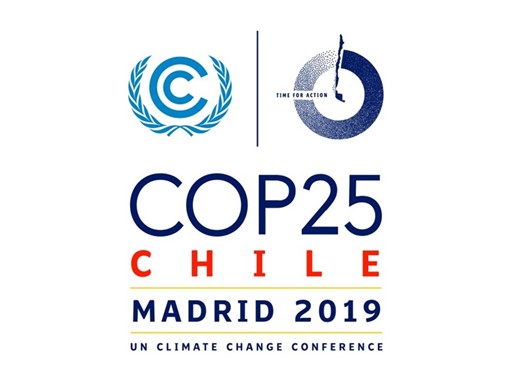 During the first week of COP25 in Madrid, IKEA has shared our work to become climate positive and discuss how we and other businesses can speed up the global climate movement.

At the meeting in Madrid, 20,000 people participate in discussions on global climate challenges. Many countries are represented as well as NGOs and companies. During the first week, IKEA has participated in several events to discuss how IKEA can contribute to limit climate change to 1.5°C. IKEA has shared learnings and concrete actions from the entire IKEA value chain with a focus on forestry and land use.

Ulf Johansson, Global Wood Supply & Forestry Manager, IKEA Range & Supply participated in a panel facilitated by WWF. He discussed what governments and businesses could do to improve land use management with particular focus on forestry and agriculture. The IKEA approach to sustainable sourcing of wood was used as an example. Responsible sourcing, as well as forestry management, have been discussed in several meetings during the week and the sharing has been very well received and created great interest by the participants.
"As a large user of wood, we can have a significant impact on the world's forests and the timber industry. For many years we have worked to support responsible forest management in the world. We have the ability, and responsibility, to influence not only how the wood is responsibly sourced but also how forests are managed. Our participation at COP gives us the opportunity to reach out and collaborate with other stakeholders and together we can move the agenda forward," says Ulf.  
Also, the UNFCC pavilion at the COP25 is furnished with IKEA products with a particular focus on sustainability, including products made of renewable or recycled materials, sustainably sourced wood and waste. At the booth, the visitors can get familiar with MUSSELBLOMMA, made from 100% recycled polyester and KNIXHULT, a handmade pendant lamp made of bamboo.

COP25 is the main annual global meeting arranged by The United Nations Framework Convention (UNFCCC) to tackle climate change.  The meeting is taking place in Madrid during 2-13 December will bring together leaders from around the world with the ambition to adopt a package of decisions ensuring the implementation of the Paris Agreement which is coming into effect in 2020.  This year's theme for the meeting is "Time for action".
Contacts
IKEA Range and Supply

Product Development, Design, Production and Supply

Sweden

pressoffice.rangesupply@inter.ikea.com

+46 732 321300