Piet Hein Eik for the JASSA collection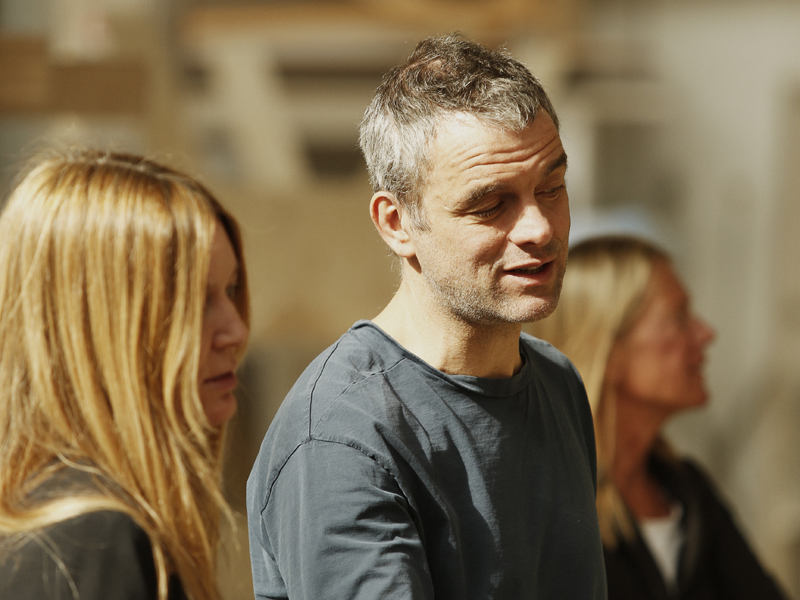 Piet Hein Eek is a craftsman who shares the IKEA way of thinking in more ways than one – simplicity in design, making the most of materials, and giving traditional craftsmanship a modern twist. These shared interests made a partnership between us natural, and the outcome a bohemian and imperfect collection that reflects both of our values.
JASSA is the result of this fruitful collaboration, a new limited collection of natural-fibre products and textiles inspired by traditional techniques from Indonesia and Southeast Asia. It includes a number of pieces by Piet, who is known for simplistic designs made from unexpected materials. He gained fame in 1990, in particular, for his scrap wood cupboard.
Like IKEA, sustainability and the recycling of materials are at the core of his design. His unique way of combining craftsmanship with an industrial mind-set is what makes Piet an admired designer. He is also a humanist, guiding and mentoring young designers in his studio.
This hands-on approach matches with IKEA as we often "design on the factory floor," which means working closely with suppliers to come up with solutions and products that make sense both from a design and material standpoint. It is how JASSA was created and designed too – directly on the factory floor in Indonesia with local weavers and craftsmen.
The team – which included IKEA designers Nike Karlsson, Iina Vuorivirta and Paulin Machado – brought a few ideas to Indonesia that ultimately didn't work but after a week of collaborating and rethinking, things started to take off.

"It all happened quite organically with everyone pitching in his or her thoughts and ideas," says Karin Gustavsson, the creative leader who was also present in Indonesia.
The process of making products the IKEA way – on such a big scale – was new to Piet, and one that he embraced and understood quickly.
"Designing for IKEA is almost the opposite of what I normally do," Piet says. "Luckily, the rational approach in both processes, both for small and large quantities, is the same; one has to think about efficiency in every aspect. All of a sudden, it's possible to make products with the same mentality and attitude for a bigger audience."
JASSA celebrates handicrafts and traditional techniques in a colourful, eclectic mix of products. The collection transforms traditional craft methods, like hand-woven natural fibres and batik-inspired textiles into new modern designs. Some of the key products include a daybed, a lounge chair, and big baskets perfect for storage.
"It is all about the mix – creating the right atmosphere with a handicraft feeling," Karin says. "Using natural materials and vivid colours in eclectic patterns makes this collection unique and familiar at the same time."
The result is not just a sustainable collection that embraces the imperfections in natural materials, but a collaboration that inspired and educated. It is certainly the first of many more projects to come between IKEA and Piet.
The limited collection JASSA will be in stores in March 2017.
About Piet Hein Eek
In 1990, Piet Hein Eek became known for his scrap wood cupboard, and ever since, he has been associated with simplistic design products made from unexpected materials. Piet believes that imperfection is important when working with aesthetic products, and strives to use available materials that – in most people's eyes – are abundant or useless. His use of unusual materials and traditional craftsmanship have become his trademarks.
Piet was born in 1967 in the Netherlands. At 23, he graduated from Design Academy Eindhoven and has since established a workspace that includes a gallery and restaurant in Eidenhoven, where most of his products are designed. He recently started an architecture bureau with Iggie Dekker to work on architectural projects under the name "Piet Hein Eek architectuur."
Contacts
IKEA Range and Supply

Product Development, Design, Production and Supply

Sweden

pressoffice.rangesupply@inter.ikea.com

+46 732 321300
More From Gallery
SUBSCRIBE TO RSS FEED
XML