Democratic Design Days '16: Good Cause Campaign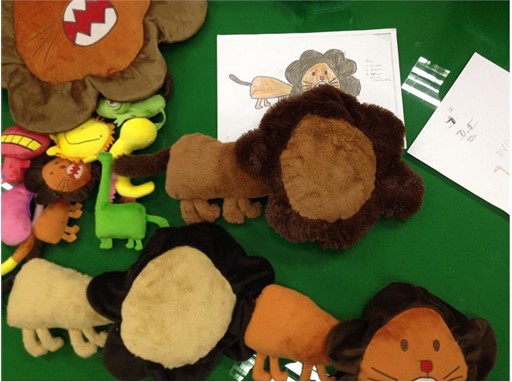 Saying yes to play
For the second year in a row, IKEA has brought children's wild and wonderful imaginations to life as a series of soft toys called SAGOSKATT. And when they hit stores on November 20, these soft toys will kick off a month-long Good Cause campaign to raise funds and awareness about children's rights to develop and play.
"For IKEA, children are the most important people in the world, and we know just how valuable it is for children to play," says Maria Thörn, business area manager for Children's IKEA. "Play helps you learn new things and how to interact with other people. It is essential."
This is the second year IKEA has held its global drawing competition, which invites children up to the age of 12 to imagine how their dream soft toy would look. Of 50,000 entered, the 10 funniest and most unique drawings were picked to become part of a limited collection of soft toys that will be sold in stores and online.
"We want to find ways to co-create with children, and to learn from how children think and what they like," Maria says. "Drawing is a brilliant way of doing that. We wanted them to be a part of something that really makes a difference."
This limited SAGOSKATT collection is part of the Good Cause campaign, which runs from November 20 to December 24, 2016. In its first year, the campaign marks a month that's devoted to children's rights to play and develop.
"At IKEA, our mission is to create a better everyday life for the many people," Maria says. "And creating a play range that enables kids to develop through play is one way to do that."
In fact, for every IKEA toy that's sold during the campaign period, €1 will be donated by IKEA Foundation to six non-profit partners – including UNICEF and Save the Children – that support play and development.
The campaign's start date is an important one all over the globe; it's Universal Children's Day and the anniversary of the United Nations' signing of the Convention on the Rights of a Child, which states that all children have the right to play and develop.
At a time when many children have too few opportunities to play and develop though play, the campaign is designed to encourage all 46 IKEA markets to launch local activities and events that raise awareness and engage their communities.
"We know that play is learning for life," Maria says. "It is essential for wellbeing and happiness, and it spurs creativity – for both children and grown-ups. We want to help everyone say yes to play."
SAGOSKATT collection
Limited edition
Launch November 16
Contacts
IKEA Range and Supply

Product Development, Design, Production and Supply

Sweden

pressoffice.rangesupply@inter.ikea.com

+46 732 321300
More From IKEA Events
SUBSCRIBE TO RSS FEED
XML