IKEA SOCIAL ENTREPRENEURS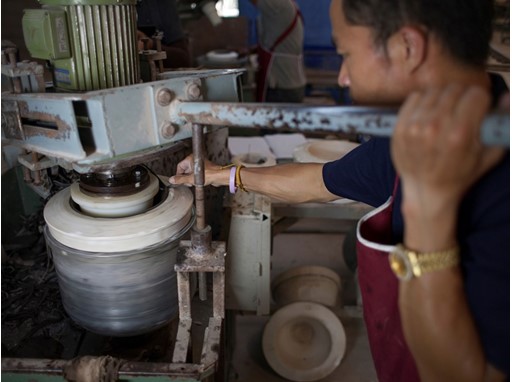 During the past 4 years IKEA has been collaborating with social entrepreneurs as a way to design for long-term and sustainable social change for vulnerable communities in a way that charity by itself cannot.
The IKEA Social Entrepreneur Initiative is about collaboration between IKEA and social entrepreneurs to merge gaps between people and cultures, share ideas and create a better everyday life for more of the many. Developing and designing with a social mission provides life-changing opportunities for women living in remote areas and discriminated minority groups, thus leading to gender empowerment, reduced poverty and a possibility for families to provide for their children. For IKEA, it also provides a great deal of inspiration, knowledge and partnership with skilled artisans, while offering customers unique handicraft.
Four handmade, limited edition collections are being produced in four different parts of the world: EFTERTANKE, HEMVIST, INNEHÅLLSRIK and one in Jordan, that is yet to be named.
Slight imperfections make every detail unique
In the mountains of northern Thailand, the social enterprise Doi Tung Development Project is contributing to the economic empowerment of tribal women and working to protect the local environment.
"Forming long-term partnerships with social entrepreneurs gives women a chance at independence and a better future," says IKEA Business Leader Vaishali Misra.
Together with IKEA they're producing its sixth collection, EFTERTANKE. "The imperfections in the collection were the most important thing," explains IKEA Creative Leader Karin Gustavsson. Find handmade paper, hand-woven textiles in rich patterns and eloquent ceramics.
Reaching more to co-create change
HEMVIST collection in solid wood and wicker is created together with Romano ButiQ, a social enterprise in Romania. The collaboration helps tackle discrimination based on negative Roman stereotypes, while contributing to livelihoods for Roma communities.
"Working as a designer you always question your work, what is the purpose of this product, does the world really need another chair? Working with projects that help people to get a better life is the most rewarding ones," says Mikael Axelsson, Designer at IKEA.
INNEHÅLLSRIK collection marries Scandinavian design and traditional Indian handicraft techniques. Co-created with artisans from the social enterprise Rangsutra and Industree in India, it's a chance for women to access a global marketplace, giving them a strong foundation for self-sufficiency.
Lastly, IKEA has recently set up a new long-term business partnership with social enterprise: Jordan River Foundation. Together they are contributing to livelihoods for Jordanian women and refugees by creating handicraft.
"Inspired by Bedouins and stories passed down through generations, from mothers to their daughters, this collection is a celebration of strong women and their knowledge in handicraft. Created by many hands, it's honouring female empowerment. The team and I are very proud to be a part of it," says Paulin Machado, Designer at IKEA. The first collection from Jordan will be launched during 2018
EFTERTANKE collection will be available in selected stores October 2017, HEMVIST and INNEHÅLLSRIK during the spring of 2018.
Contacts
IKEA Range and Supply

Product Development, Design, Production and Supply

Sweden

pressoffice.rangesupply@inter.ikea.com

+46 732 321300
More From IKEA Events
SUBSCRIBE TO RSS FEED
XML