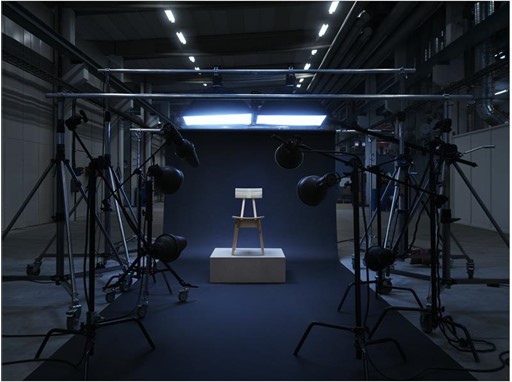 Is mass-produced uniqueness possible? IKEA has teamed up with Dutch designer Piet Hein Eek, known for skilled craftmanship and unique scrap wood furniture, to explore the idea, bringing together industrialisation and personalisation in INDUSTRIELL.
The idea behind INDUSTRIELL is to create a collection that celebrates imperfections by producing more tactile and human. So who else to reach out to than Dutch designer Piet Hein Eek, the uncrowned king of scrap wood furniture?
Creative Leader Karin Gustavsson says IKEA was curious about what Piet's approach could mean for brand new, mass-produced items. "INDUSTRIELL is all about bringing a sense of imperfect uniqueness to what's serial produced – while being super-efficient in the process," she says.  
No two are the same
The collaboration between Piet and IKEA is centered around finding ways to build uniqueness into each product, for example, by allowing variations in designs, patterns, colours and natural materials.
"It turned out that IKEA had thought about the same thing for ages – how to make objects feel more human and more personal while still having an industrial production process," Piet says. "When you work together, you invest in, and learn from, each other."
Factory-floor thinking to enhance ideas, reduce waste
Piet says the idea of using what material is there and discovering its qualities is what he loves about working with salvage furniture. Paired with the IKEA philosophy of working directly on the factory floor to make the most of materials and techniques, efficiency is a key aspect of the collection.
"Part of my focus has been on reducing waste during production," Piet says. "Take the shelves, for example – they're made from precisely one wood sheet each. The only leftover is dust. It's the same way I always work, but this is on a different scale. I think it's beautiful."
INDUSTRIELL collection will launch in April 2018.
Contacts
IKEA Range and Supply

Product Development, Design, Production and Supply

Sweden

pressoffice.rangesupply@inter.ikea.com

+46 732 321300
More From IKEA Events
SUBSCRIBE TO RSS FEED
XML