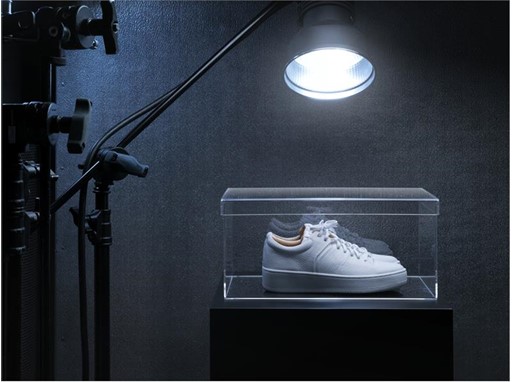 What can a more active, casual and sporty urban lifestyle mean for homes? IKEA has teamed up with U.S. fashion designer Chris Stamp to create SPÄNST.

Exploring ways to integrate street culture and sports in a casual and informal way at home led IKEA to reach out to avant-garde streetwear designer Chris Stamp for its new limited-edition SPÄNST collection for today's active, young-minded people.
"Being a curious company, IKEA always wants to explore areas where we haven't been before. By collaborating with a fashion designer like Chris Stamp we can bring the inspiration of streetwear into home furnishing," says Henrik Most, Creative Leader for the upcoming collection. "Together with Chris we want to create a special place for showing and storing favourite things, like favourite sneakers or jackets in the home, and in a way that shows the uniqueness of the many people."
Taking cues from the sports industry and subculture
By collaborating with Chris, who is the owner and creative director of Stampd, IKEA hopes to gain insights about how to use the understanding of a specific subculture in the design process and explore the design possibilities of working with new materials from another industry.
Stampd is a label known for its minimal, street-savvy designs and black and white aesthetic, as well as the use of sporty materials and graphic design. By applying this creative vision to home furnishing, the youthful, contemporary SPÄNST collection brings crisp freshness and sporty materials across different mediums between essential apparel and furniture.
Fresh ideas for bringing street style home
"The idea behind the collection for IKEA is to reimagine how younger, aesthetic, conscious people are organizing their wardrobe and accessories at home," Chris says. "I want them to be able to take pride in how they display their clothing and footwear, allowing them to appreciate their pieces just as much when they're not being worn. IKEA gave me the opportunity to bring a new perspective to the global interior market."
SPÄNST collection will be available for a limited time starting in May 2018.
Contacts
IKEA Range and Supply

Product Development, Design, Production and Supply

Sweden

pressoffice.rangesupply@inter.ikea.com

+46 732 321300
More From IKEA Events
SUBSCRIBE TO RSS FEED
XML