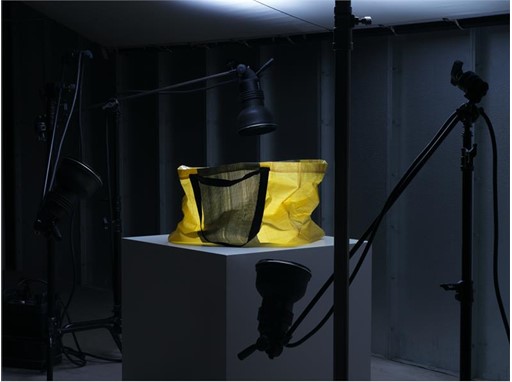 When two leading furniture companies come together to challenge and inspire each other, the result is sure to be a collection full of learnings and innovative ideas. Here comes YPPERLIG, from IKEA and Danish furniture brand HAY.
Life is becoming more fluid, and the idea of function by room is dissolving. So IKEA is setting out to explore what the true functional and emotional needs are in the modern 21st century home by collaborating with HAY, a contemporary design and furniture company from Denmark.
The collection will consist of product basics with an amazing design value. YPPERLIG combines technical innovation, aesthetic confidence and a shared ambition to make exceptional design accessible to all.
"We're always trying to challenge the way traditional IKEA furniture is made," says Marcus Engman, Head of Design at IKEA Range and Supply. "This collection is no exception. YPPERLIG has helped us explore new materials and production techniques, allowing us to gain new and innovative ways to achieve the end product we're after."
Inspired by factory floor thinking
The idea of picking up on possibilities in the IKEA supply chain and learning more about that was attractive to Rolf and Mette Hay, the husband-and-wife duo behind HAY.
"HAY and IKEA are both driven by production. Yes, we're designers but we also have a genuine passion for how things are made," Rolf says. "We learned a lot of things from this collaboration that we can apply to our own company: the simplicity in the IKEA supply chain, and making something that's complex more simple and therefore better and less expensive."
Democratic Design at its finest
In the end, by exploring possibilities with materials and techniques, and playing with colours, constructions and functions, the new products in the YPPERLIG collection will be shining examples of Democratic Design.
"The idea for the collection was to do design that is totally clever, but understated at the same time. There are a lot of pieces with new constructions, new ways of doing things, but it is design that still blends in," Marcus says. "We would like people to live with these things for a long time."
YPPERLIG collection will launch in October 2017.
Contacts
IKEA Range and Supply

Product Development, Design, Production and Supply

Sweden

pressoffice.rangesupply@inter.ikea.com

+46 732 321300
More From IKEA Events
SUBSCRIBE TO RSS FEED
XML