Eva Lilja Löwenhielm will be the new Design Manager at IKEA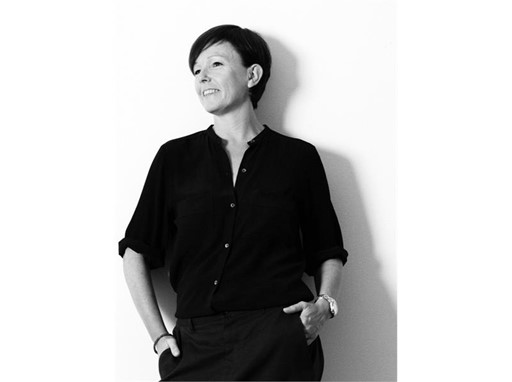 On September 1, 2019, Eva Lilja Löwenhielm will start the assignment as Design Manager at IKEA of Sweden. As Design Manager she will be responsible to lead a team of in-house designers and to develop the IKEA Design Identity to ensure that the IKEA product range creates a better everyday life for the many people.
"I have always admired IKEA and their strength and resources to make a difference in people's everyday life. I am excited to join the company and be part of leading the design agenda together with my future team and colleagues. I love creating desirable, beautiful and more sustainable products, using resources in a smart way. And to make them affordable for the many people around the world", says Eva Lilja Löwenhielm.
In the role as Design Manager, she will lead the design agenda to ensure the IKEA identity in the products through all dimensions of Democratic Design. Besides leading the team of in-house designers, Eva Lilja Löwenhielm will manage and develop the network of freelance designers and collaborations with design schools to enable IKEA to be in the forefront of design and creativity.
"As Design Manager I want to use my knowledge, aesthetic values and strengths in form and function to support, share and inspire about design. I look forward to work in close creative collaboration with other disciplines – technicians, product developers, suppliers, innovators and home furnishing specialists. Together we will continue the journey to make fantastic products", says Eva Lilja Löwenhielm.
With a degree from Beckmans College of Design/Product and Interior Design and a background within retail, interior, advertising and furniture business, she has been part of the Scandinavian design scene for almost two decades. Most recently, she has been running a multidisciplinary design Studio in Stockholm, focusing on product design, residential and commercial interiors and visual store concepts.
Eva's journey with IKEA started back in 1996 when she joined IKEA as part of her scholarship project. She has then continued working with IKEA as a freelance designer, designing both furniture and accessories, big sellers and icons.
"At IKEA we look forward to welcome Eva Lilja Löwenhielm as our new Design Manager. With a background as a designer, she will bring a lot of competence and knowledge together with a new and fresh perspective. Eva will lead our design agenda and together with the in-house designers be part of developing fantastic and affordable products for the many people", says Emma Dafnäs, Range and Product Design Manager.
Contacts
IKEA Range and Supply

Product Development, Design, Production and Supply

Sweden

pressoffice.rangesupply@inter.ikea.com

+46 732 321300